15 Top Aesthetic Clinics in Malaysia With The Best Reviews [2023]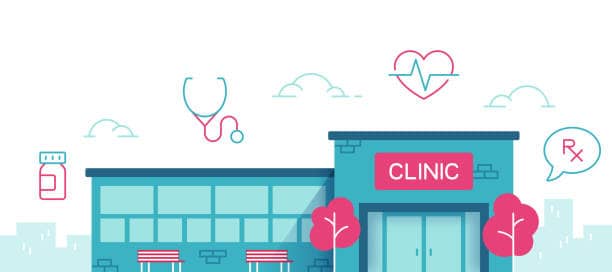 Top 10 Best Aesthetic Clinic in Malaysia in 2023 
Do you confuse to find the best aesthetic clinic in Malaysia? Our list of the Top 10 best aesthetic clinics in Malaysia will help you find one that meets your needs. We have all the information you need to choose the right aesthetic clinic for you, whether you want Botox, dermal fillers, or laser hair removal.
Check out our list of the best aesthetic clinics in Malaysia to help you decide what to get done and where to get it. Then, you can start making plans for your next appointment!
1. NextMed Aesthetic Clinic
Welcome to NextMed Aesthetic Clinic, a premier destination for aesthetic enhancement in Malaysia. Nestled in the heart of this vibrant country, NextMed Aesthetic Clinic stands as a beacon of innovation and excellence in the realm of cosmetic and aesthetic treatments.
With a commitment to redefining beauty standards, this distinguished clinic offers a comprehensive range of cutting-edge procedures and personalized solutions, making it a top choice for individuals seeking transformative experiences. From rejuvenating skin therapies to non-surgical facelifts, NextMed's team of highly skilled and experienced professionals employs state-of-the-art technologies to deliver remarkable results, all while prioritizing patient safety and satisfaction.
As a leading Aesthetic Clinic in Malaysia, NextMed takes pride in its holistic approach, catering to the unique needs and desires of each individual who walks through its doors. Immerse yourself in a world of beauty and self-care at NextMed Aesthetic Clinic, where artistry and science converge seamlessly to unveil a more radiant you.
Key Services
Coolsculpting
Double Eyelid Suture
Dark Eye Circle Treatment
Nose Threadlift
Face Threadlift
Operating Hours
Mon-Fri (10-7pm)
Sat (9-6pm)
NextMed Clinic Cheras
NextMed Clinic Petaling Jaya
NextMed Clinic Setia Alam
Aessence aspires to bring timeless beauty into daily life.
Enter our world of beauty care, where we provide the latest treatments and technologies to meet the demands of discriminating men and women seeking perfection and refinement. Feel empowered to become whatever you want to be; we are committed to providing you with care that matters and beauty that genuinely represents your talents and personality. We keep you appearing youthful by providing great anti-aging therapies such as rejuvenation, stem cell therapy, natural hormone replacement therapy, and regenerative medicine regimens, all of which generate a fresh new appearance to match the vigour of your inner youth.
Key Services
Dark Eye Circle Treatment
Nose Threadlift
Skin Specialist (Dermatologist)
Medical Aesthetics
Anti-Aging Skin (Dermatology)
Operating Hours
Mon, Wed, Fri 9AM-5PM
Tue, Thurs, Sat 9AM-1PM
Welcome to Estee Clinic, a leading Aesthetic Clinic in Malaysia that embodies the essence of beauty and transformation. Nestled amidst the vibrant landscapes of Malaysia, Estee Clinic stands as a sanctuary of innovation and rejuvenation, offering a diverse range of cutting-edge treatments to elevate your aesthetic journey.
With a commitment to excellence, the clinic's team of skilled experts utilizes the latest advancements in cosmetic technology to curate personalized experiences tailored to your unique desires and needs. From non-surgical facelifts to revitalizing skincare regimens, Estee Clinic's comprehensive suite of services caters to those who seek to enhance their natural allure.
As a premier destination for aesthetic enhancement in Malaysia, Estee Clinic prides itself on its unwavering dedication to patient satisfaction and safety. Discover a world where beauty meets science, where every procedure is an artistic expression of individuality. Embrace the transformative possibilities that Estee Clinic has to offer, and embark on a journey of self-discovery that celebrates the true radiance within you.
Key Services
Coolsculpting
Double Eyelid Suture
Dark Eye Circle Treatment
Nose Threadlift
Face Threadlift
Operating Hours
Mon-Fri (10am-6pm)
Sat (10am-6pm)
Estee Clinic Cheras
No 171, Jalan Kenanga 29/4,
Bandar Indahpura,
FAQ About Aesthetic Clinic Malaysia
Which procedure most popular at aesthetic clinic malaysia ?
Botox !  In our research, the no.1 of all the cosmetic operations available today is botox. In the last five years, Botox has seen a significant increase in its level of popularity. These days, it become more popular and high demand in Malaysia. The cost of the therapy is far lower than the cost of getting cosmetic surgery.
What does aesthetic clinic in Malaysia do?
The field of aesthetic clinics in Malaysia mainly focus on ways to improve a person's outward appearance. It may be used in a variety of ways for the treatment of dermatological and surgical diseases. Indications associated to minimising the symptoms of ageing, such as skin laxity, wrinkles, and liver spots, are included in this category.
Is aesthetic clinic affordable in Malaysia ?
Yes ! The services offered are quite cheap comparatively to the neighbour country like Singapore and Thailand. In Malaysia, you can find a lot of aesthetic clinics offer best price value for high end treatment. Furthermore , the promotion campaign for every festives are quite happening there in Malaysia.
How to setup aesthetic clinic in Malaysia ?
Register as self employed.
Stock up on equipment and supplies.
Develop a robust consenting system, which should be covered even in your Foundation Training.
Plan for problems.
Shadow and practice in a real clinical setting.
How do I go about getting my licence to practise as aesthetic doctor in Malaysia?
Learners who have successfully completed the Professional Diploma in Aesthetic Medicine (LCP) Program are eligible to submit an application for the Letter of Credentialing and Privileging (LCP) Board Examination, which is administered by the Ministry of Health (Malaysia).